I really, really want to do it again.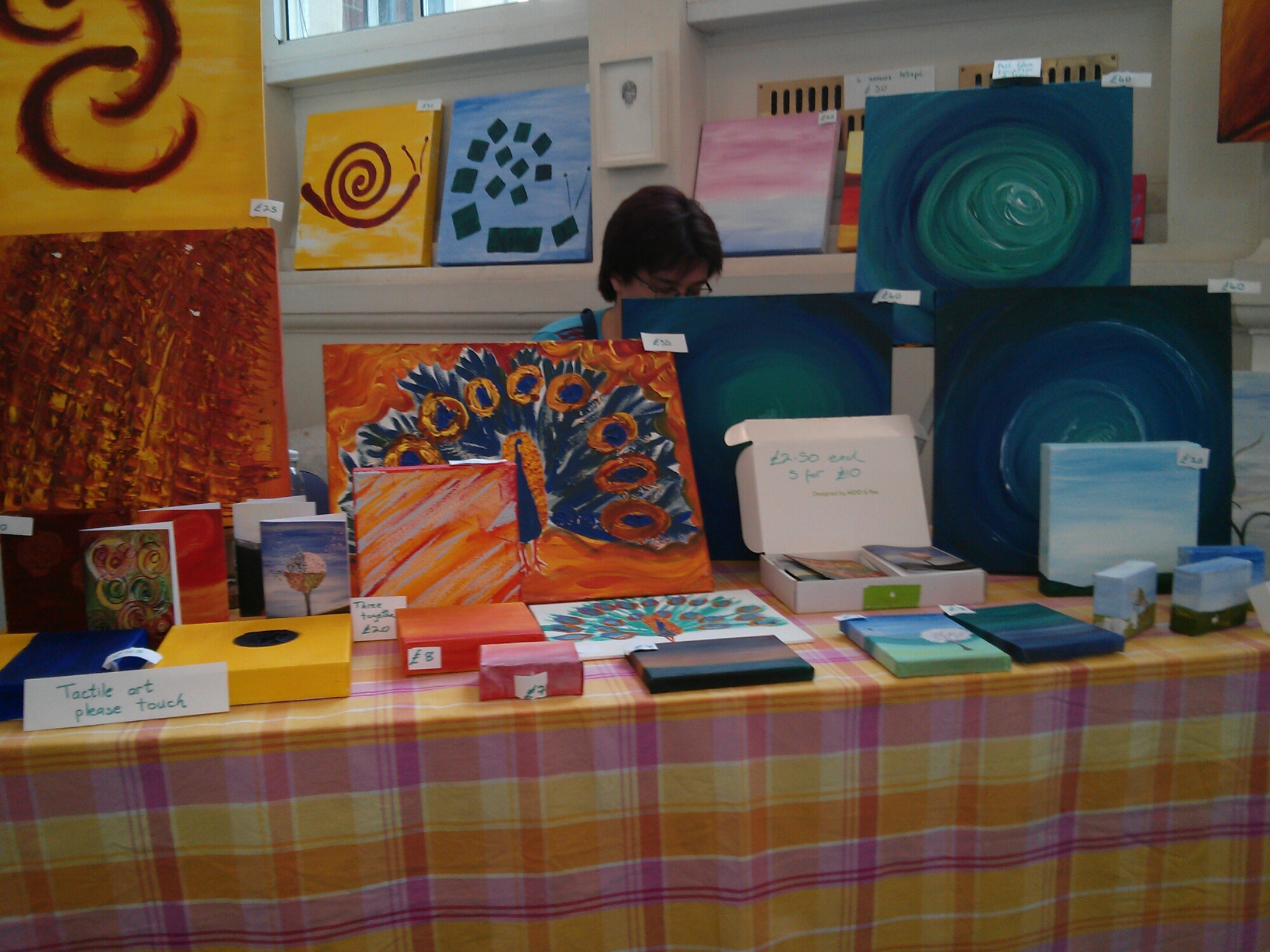 I had an interesting experience today – I set up my stall at the library! There was a small bazaar with various crafts, and two artists including me.
I wasn't well enough to walk around much but my 8yo took some photos. Read the rest of this entry »
I washed my brushes.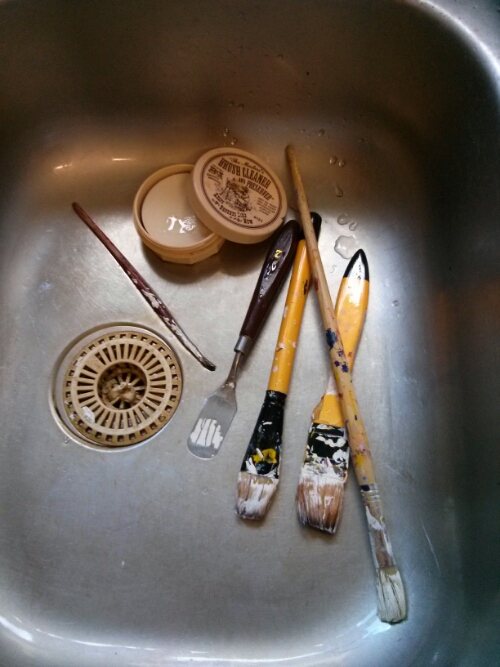 I found a canvas and started working on it. Read the rest of this entry »
I have begun to wash the encrusted brushes of dried acrylic and oil paints. Last burst of creativity ended in exhaustion and I didn't leave anything in a useable state. Now I can't do anything until I do the boring bit.
But boiling water is always a good start.
In a deliberate attempt to get back to painting, I brought an easel into the living room, turned off the lights, put Chocolat on Netflix, and painted by the light of the tv, using a palette knife. I figured that meant I couldn't "do badly."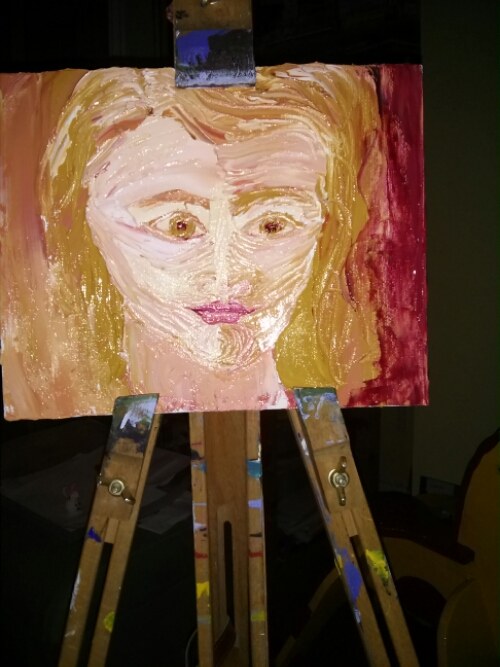 I did more sketching today. In what universe is once a month enough for the deeply unsatisfying taster session that is sketching? I really have to get to painting sometime soon. This is painful.
I've been not doing any art. The art I have attempted I am ashamed of. There was the huge Year Of Illness, and then we had ALL THE BUILDING WORK, and now we have two extra bathrooms, an extra bedroom, and more space downstairs. I also have a lobby area upstairs with LOADS of north light. But I'm not painting.
Today I did do some sketching. It's difficult to get my hand back in. But I need to do this.
I wish I had some way of getting over the beginning lump.